Heritage Rescue – Featherston
I provided the exhibition and design expertise for 3 series /24 episodes. Each episode required major renovation of a small rural Museum or site within a restricted timeframe and budget. Local community members and some of the production team helped pitch in to get to the finish line.
So many different stories, challenges and good times with each unique and fabulous part of New Zealand's extraordinary landscape and people. I really was able to hone my skills with this series as each project always required a specific and distinctive response on the turn of a dime.
Featherston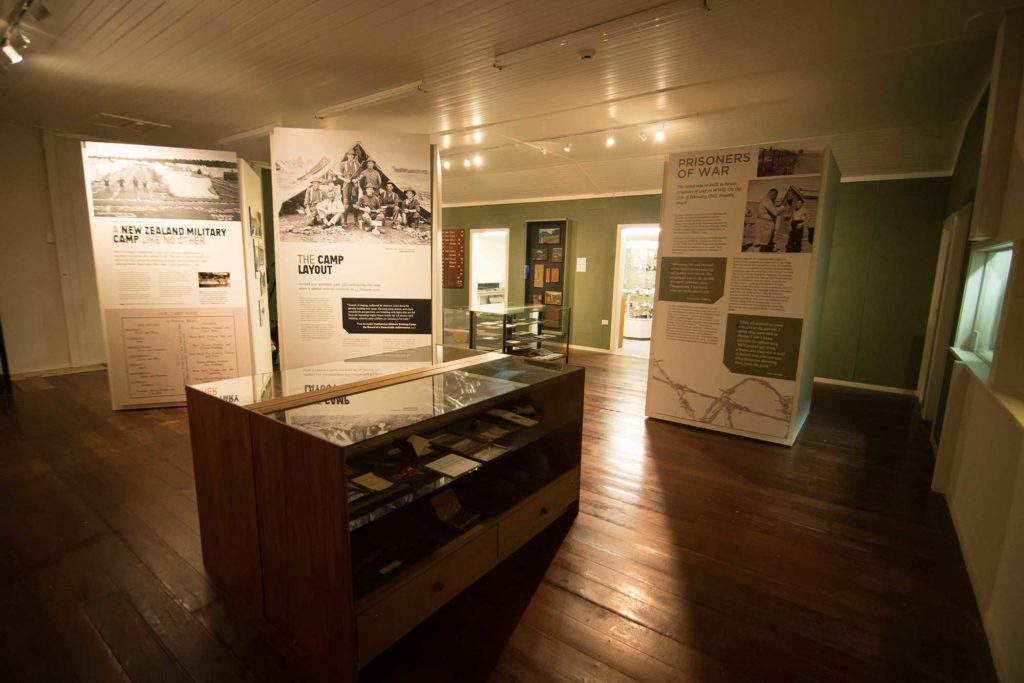 Featherston Museum was mainly contained within a wide low stud room with walls covered with timber and hessian lining. Lighting sources were ceiling mounted bright fluorescent tubes. The effect was sterile, repetitive and dull as a display area.
The wood lining had a rich and warm tone so this was retained unaltered. However as there are two different but related exhibition areas in this one space it was necessary to make a clear distinction between each. The hessian was painted over with a calm , tranquil green coating of green. This preserved the military theme while providing a separate zone and differentiated the POW from the WW1 segment.
White was applied to differentiate between  the POW and WW1 segments within the room as well as creating a relief and separation between  both the rich wood lining and calm green walls of the room.
Many of the wood and metal cabinets were retained and black foam-core board was used to highlight the colourful collections on display within these. Some large flat cabinets were transformed into glass fronted wall displays. These were painted inside and out with green to create a seamless display.
The several large upright block partitions were painted white in line with the central walls and their positioning acted as a partition device between to two different exhibition areas.