Heritage Rescue – Pahiatua
I provided the exhibition and design expertise for 3 series /24 episodes. Each episode required major renovation of a small rural Museum or site within a restricted timeframe and budget. Local community members and some of the production team helped pitch in to get to the finish line.
So many different stories, challenges and good times with each unique and fabulous part of New Zealand's extraordinary landscape and people. I really was able to hone my skills with this series as each project always required a specific and distinctive response on the turn of a dime.
Pahiatua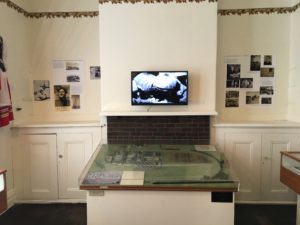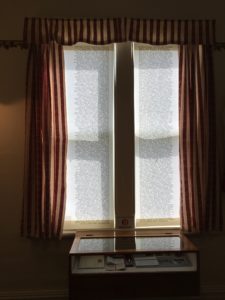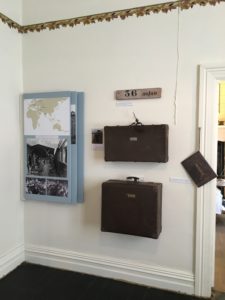 Pahiatua Museum was a small intimate historic home used to display many turn of the century collections from the local area. One room however was used to explore the Polish children refugees from WW2 war-torn Europe who lived in the nearby dormitory camp.
In order to retain the same ambiance and intimacy of the other rooms and hallway, a colour match of warm white was used to create a warm creamy and inviting room colour- it was important to preserve the intimate domestic atmosphere of the museum as a whole. The dado was retained and painted around.
The floor covering of red carpet underlay was removed to reveal a rich dark chocolate coloured timber floor which served to highlight and contrast the warm toned walls.
Large turning MDF wall flipbooks were created and a  delicate pale blue providing a subtle pastel interest to the creamy walls and red curtain colours and a great backdrop for the fantastic photographic images of the camp as well as providing an easy mode of  access for visitor and efficient use of space.
All original cabinetry was painted Pearl Lustre. If cabinetry was constructed from good quality timber, this was retained unpainted – both timber and creamy white contributing to the intimate domestic atmosphere of the colonial house/museum.
Many personal collections were donated and exhibited in these display cases and good use of personal stories to highlight individual  experiences were utilised in making this an emotional display
In amongst these displays we used a looping  archival footage and re-adapted the model diorama as a central focus.
Good interpretive panels provided contextual detail for the museum.