On the Politics of Time and Space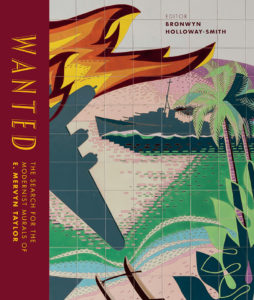 Chapter in WANTED: The search for the modernist murals of E. Mervyn Taylor
Edited by Bronwyn Holloway-Smith
Massey University Press
In 1956 the New Zealand Government embarked on an 8 year project to design build the new state-of-art Broadcasting House. E Mervyn Taylor was commissioned to create a large public artwork for its foyer. Taylor carved a large low relief figurative Kauri mural named Time and Space. It was to be his last commissioned work before his untimely death the following year.
CATEGORY: Creative arts, History
ISBN: 978-0-9941415-5-2
ESBN: N/A
PUBLISHER: Massey University Press
IMPRINT: Massey University Press
PUBLISHED: 12/03/2018
PAGE EXTENT: 256
FORMAT: Hard cover